The knowledge and practical skills that come with earning a degree in environmental science open up so many job opportunities for graduates.
Besides, a career as an environmental scientist can be utterly fulfilling if you love anything to do with conserving the environment and saving the planet.
The best part, this prestigious degree is not difficult to learn, and so many colleges and universities across the country do offer it as one of their core programs.
In this post, we highlight ten of the best West Coast colleges offering Environmental Science degree programs. We will explore what each college has to offer and why you should consider joining.
Best West Coast Colleges For Environmental Science
When searching for the best college for environmental science, consider the courses offered, the fees, student environment, population, and location.
With that said, here is a list of the best West Coast Colleges for Environmental Science:
University of California – Berkeley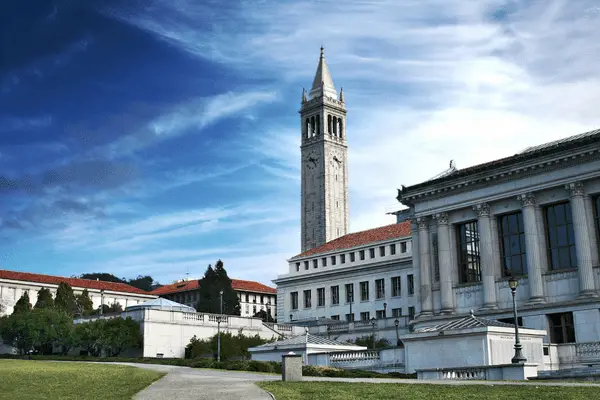 If you are searching for a prestigious public university that offers degree programs in Environmental Sciences, consider the University of California – Berkeley.
This college ranks at No. 8 in the list of top universities in the entire country, thanks to its impeccable academic performance.
Up to 93% of students graduate after completing their courses.
What you might like about this university is the diversity. If you would like to interact with students from other cultures, then this college is the ideal choice for you.
It admits international students, but it has an acceptance rate of only 16%. 
San Jose State University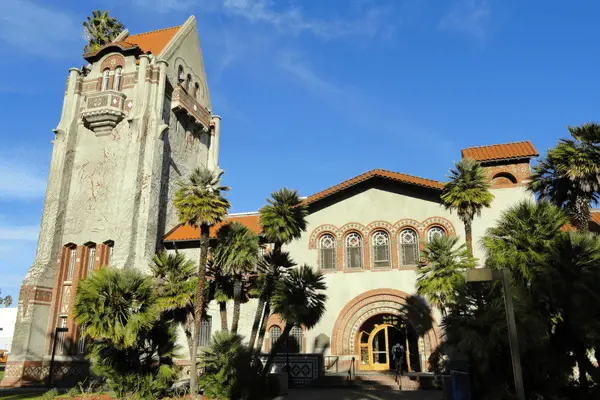 Another Environmental Science college worth checking out is San Jose State University.
This college has two Environmental Science degree programs, unlike other colleges that only have one. Moreover, admissions are relatively easy since it has an acceptance rate of 64%.
If you are into competitive sports, you will look forward to joining this college thanks to their numerous state-of-the-art sporting facilities.
The only concern about San Jose State University is that the students' performance is above average, and only 64% of them get to graduate.
University of California – Los Angeles
The University of California – Los Angeles is one of the best public institutions to pursue a degree in Environmental Science.
The university scores very well in nearly all departments ranging from academics to location to student life.
The dorms are meticulously clean, and the meals offered to students are reminiscent of a 5-star hotel.
Since the university has an impressive academic record, the admission process is equally competitive.
The institution has an acceptance rate of only 12%, making it challenging for many aspiring students to enroll.
Oregon State University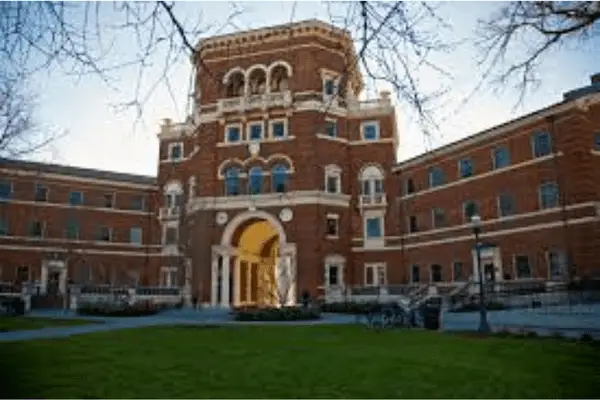 Thanks to technology, you can now do your Environmental Science degree online at Oregon State University without stepping into a class! This college is ranked 3rd on the list of best online institutions in the country.
The only shortcoming of learning on the web is that you won't have a lecturer to guide you in person.
The acceptance rate is one of the highest at 82%, and the college charges reasonable fees for both in-state and out-of-state students.
Also read 9 Languages to Learn for Environmental Science.
Portland State University
The Portland State University offers a degree program in Environmental Science and Management through the College of Liberal Arts and Sciences.
The college boasts of a high acceptance rate of 96%, and it has a current enrollment of close to 14,000 students.
The university also scores highly in terms of diversity, location, and campus food. However, it requires great improvements in the academic front since only 48% of students graduate.
Nevertheless, this might not be a problem when pursuing a more straightforward program like Environmental Science.
Stanford University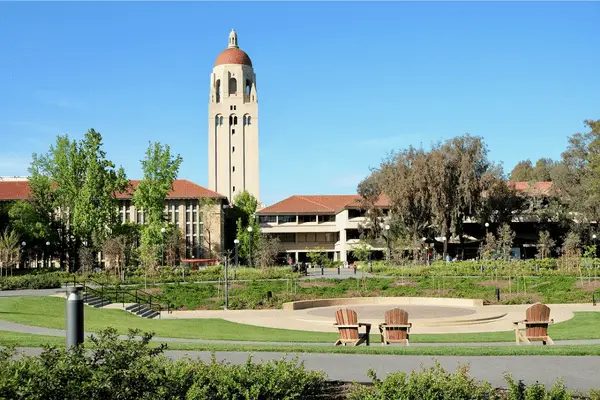 Stanford University does not need any introductions. After all, it is an elite university and one of the most popular learning institutions in the US and globally.
Moreover, many experts tout it as one of the best universities for environmental science.
The only problem is that getting admission can prove challenging since the college has a low acceptance rate of only 4%.
If you manage to enroll at Stanford, you can almost be sure of graduating with your degree in Environmental Science.
The institution records excellent academic results, with more than 95% of students graduating after completing their course.
University of Washington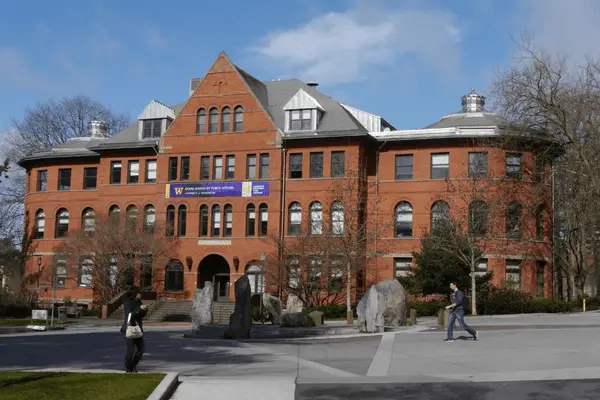 Washington has two universities offering Environmental Science programs. You have the option to join either Western Washington University or the University of Washington. 
Western Washington has a higher acceptance rate of 90% with reasonable tuition fees.
The University of Washington has slightly higher costs with a lower acceptance rate of only 56%. 
The main reason why the University of Washington is so famous is that students' academic performance is impressive.
The college is also renowned for its state-of-the-art sports facilities and vibrant campus life.
University of Southern California – Los Angeles
University of Southern California – Los Angeles is another highly acclaimed private institution that offers a single Environmental Science degree program.
Since the university performs remarkably well, the admission process is very competitive, with an acceptance rate of only 11%.
While undertaking your 4-year degree program, you will enjoy everything about this university, from its location to the dorms to campus life.
Moreover, the lecturers and support staff are not only approachable but also helpful.
The only slight issue is the fees that you have to pay. The University of Southern California is one of the most expensive institutions on the West Coast. 
Western Oregon University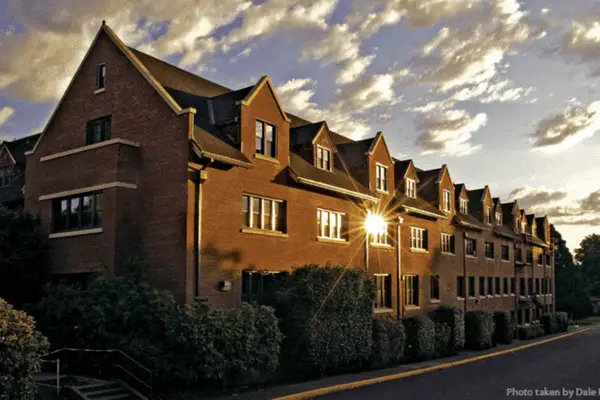 Students who prefer to use an interdisciplinary approach in their Environmental Science studies should join Western Oregon University.
The degree program is extensive, and it focuses on defining the relationship between humans and the environment.
Western Oregon University is comparatively smaller than other colleges on this list. Interestingly, it scores very highly in terms of diversity.
It also has a high acceptance rate of 85%, but the academic performance is somewhat wanting.
Pomona College
Pomona College is one of the best private, not-for-profit universities on the West Coast.
The college is famous for its liberal arts programs, but it also offers one program in Environmental Sciences. 
The Environmental Analysis program at Pomona promises to equip you with the necessary skills to tackle today's environmental challenges.
After graduating with an EA major, you can pursue a career in various environmental-related fields such as conservation, urban planning, and global climate change.
Since Pomona is one of the most successful colleges in the country, it has a restrictive acceptance rate of 7-8%. But once you join, you can be sure of graduating at the end of the course.
What college has the best Environmental Science program?
The college with the best Environmental Science program depends on where you look. Platforms like Forbes rank the State University of New York (SUNY) College of Environmental Science and Forestry as the best institution for Environmental Science. 
Many experts regard it as the first learning institution to focus its resources on environmental sustainability.
Besides, it has over 23 majors tailored for students interested in pursuing an Environmental Science degree.
Unlike other top-rated colleges, SUNY has an acceptance rate of over 70%. The high approval rate makes it very easy to join.
It also has a manageable student population of about 2,209, further creating a favorable environment for learning.
The only concern is that SUNY is not on the West Coast, meaning you have to look elsewhere if you want to join a good college with a similar reputation in your preferred geographical location.
Other top-ranking colleges that offer environmental science programs include Stanford University, University of California – Berkeley, and Harvard University.
Is Environmental Science hard?
Environmental Science is not hard to learn. It is among the few science degree programs considered easy.
It is very practical, and it requires students to be out in the field or the lab researching and collecting samples instead of solving complex math problems. 
However, like any other science major, Environmental Science has its fair share of challenges.
It requires students to know a bit of geology, chemistry, biology, and physics to help them comprehend various aspects of natural systems and scientific methodologies.
Is Western Washington good for Environmental Science?
Western Washington University is one of the best West Coast Colleges for Environmental Science.
Through the Huxley College of the Environment, the university offers various degrees programs related to Environmental Science.
With an approval rate of over 90% and affordable tuition fees, Western Washington University is very easy to join and attractive to aspiring environmentalists. It remains an ideal choice for anyone interested in conserving the environment.
Final Thoughts
Picking the best West Coast college for Environmental Science can be overwhelming since so many options are available.
But with proper guidance, choosing the right college does not have to be complicated.
Make sure you consider factors like academic quality, geographical location, student population, acceptance rate, tuition fee, and support systems.
As you may have noticed, Environmental Science is a highly competitive field. This means having an undergraduate degree might not be enough for career progression.
If you want to advance your career as an Environmental Scientist, consider undertaking special certifications related to the subject.
The good news is that many of the colleges highlighted above work with professional organizations to offer their students these certifications.
About Post Author