Having an electric car that can run on gas as well has obvious advantages. A hybrid car has more driving range, meaning the car can switch to gas as soon as the battery runs out of charge.
Since Tesla is one of the most preferred electric cars, it might seem certain that they make hybrid cars. However, nothing could be further from the truth. In this post, we explore whether Tesla cars can run on gas.
Can Tesla Run on Gas?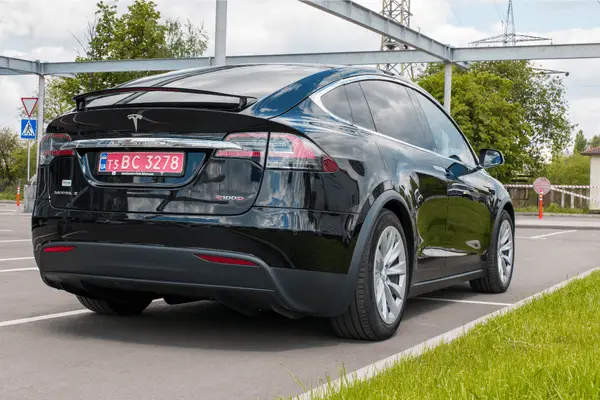 No. Tesla cars are electric, meaning they do not rely on gasoline as their main source of fuel. Instead, the cars use batteries that have to be charged at home or at a designated electric charging station.
Tesla drivers do not have to drive their cars to a gas pump. They only need to charge their cars like any other electric device until the battery panels are fully charged.
Since Tesla cars are purely electric, they cannot run on gas. The only way a Tesla would run on gas is if the car were a hybrid.
Unfortunately, Tesla does not make hybrid vehicles. Hybrid cars are powered using both gas and electricity. These cars have a longer driving range compared to purely electric vehicles or traditional gas-powered cars. 
When the charge of a hybrid car runs out, the engine of the vehicle automatically switches to gasoline. The car will routinely shift to gas as its main source of fuel, and this extends the driving range of the vehicle.
Additional Reading: Are Tesla Windows UV Protected?
One of the main advantages of electric cars is that they are cheaper to run. With oil prices rising every day, vehicle owners are looking for affordable alternatives, and there is no better option than an electric car. 
Another benefit of Tesla cars is that you do not have to contend with oil changes or frequent tune-ups.
Tesla vehicles do not emit dangerous gases and their silent transmission makes them the ideal choice for anyone conscious about maintaining a sustainable environment.
Can you put gas in a Tesla Model 3?
No. You cannot put gas in a Tesla Model 3. This is because all Tesla vehicles, including Model 3, are electric cars. The vehicles operate on rechargeable batteries rather than gas. Besides, their engines do not run through combustion as is the case with traditional gas-powered vehicles.
Not being able to put gas in your Tesla Model 3 might seem like a drawback but in essence, it is a massive advantage.
Firstly, you do not have to drive your car to a pump station every time you run out of fuel. The fact that electric cars do not have combustion engines is good for the planet.
Tesla is an automaker that focuses on producing cars that have the least impact on the environment. The vision of the company is to accelerate the advent of sustainable transport through its products.
With this in mind, Tesla's main product line remains electric cars. As you know, electric vehicles have the least carbon footprint compared to traditional, gas-powered vehicles.
Top 3 hybrid Tesla alternatives?
Hybrid cars have their fair share of upsides and downsides. One reason why some drivers prefer hybrid cars is that they have a longer driving range.
When a hybrid car runs out of charge, it automatically switches to gas. Here are three types of hybrid alternatives you should consider:
2021 Hyundai Ioniq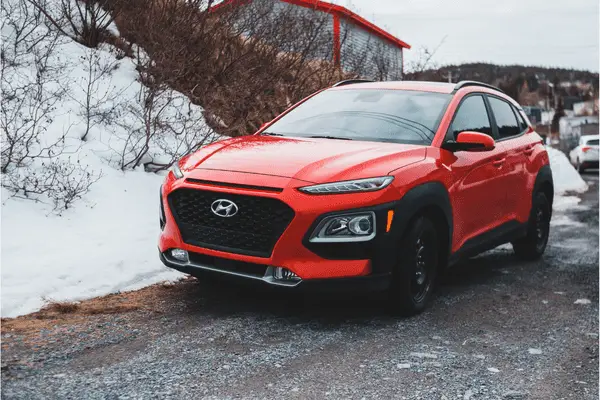 The Hyundai Ioniq is one of the best hybrid cars money can buy. It offers so many qualities that any driver would want, all at an affordable price tag. But the most remarkable quality is its fuel efficiency.
The Hyundai Ioniq is rated at 59 mpg, making it one of the best hybrid cars in the market right now. Its electric-only range is about 29 miles, but it offers up to 170 miles when utilizing the entire hybrid powertrain.
2021 Toyota Avalon Hybrid
Although a bit pricey, the Toyota Avalon Hybrid car is another good choice for those who want to replace their all-electric Tesla car.
This sedan car features a spacious interior coupled with comfortable seats, making it ideal for the family. It has a long driving range of about 43 mpg on the highway.
The car's aerodynamics are quite impressive as it comes with a rear diffuser, a rear spoiler, and even underbody panels for increased fuel efficiency and reduced drag.
The most interesting aspect about this hybrid car is that you can switch to ECO mode or EV mode at the touch of a button.
2021 Honda Accord Hybrid
The Honda Accord Hybrid is a mid-size sedan car ideal for small families. The car boasts of a dominant two-motor hybrid powertrain coupled with an e-CVT transmission for enhanced performance and fuel efficiency.
According to ratings by the EPA, the Honda Accord Hybrid can save you up to $1,750 in terms of fuel costs over the next 5 years.
The car also has a spacious and attractive cabin with comfortable and supportive seats.
Its safety ratings are among the best in the industry, no wonder so many drivers prefer the Honda Accord as a formidable alternative to Tesla EVs.
How long does a Tesla stay charged?
When fully charged, Tesla cars can last for a minimum of 250 miles. Some Tesla cars are more advanced and have a range of up to 400 miles on a single charge. For instance, the Tesla Model S can go up to 402 miles on a single charge. 
How long a Tesla car stays charged depends on a number of factors such as driving style, terrain, type of battery, the battery status.
This means your Tesla will adjust the mile range up or down depending on current driving conditions. If you are driving aggressively while stomping on the pedal, then the mile of the range will be slightly less.
Is Tesla charging free?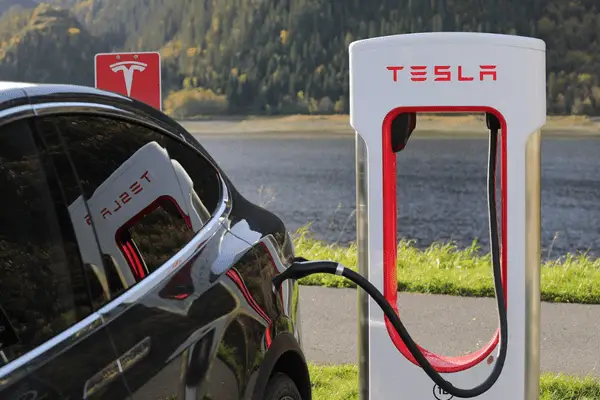 Yes and No. Tesla charging is free for US residents only. Then again, only certain Tesla models qualify for free charging while other Tesla owners have to pay for charging. The Tesla Model 3 and the Model Y are all eligible for free unlimited charging at any of the Super Charging stations set up by the automaker. 
However, this initiative by Tesla was just a way of ramping up sales and increasing production. The company announced years ago that anyone who buys a Tesla car after 2017 was eligible for up 1,000 miles of free charging every year.
After usurping the free charging offer, Tesla car owners have to pay to use any of the superchargers set up by the company.
The cost of charging at a Tesla supercharger varies sharply depending on location and vehicle model.  In most cases, it would cost you about $0.25 per KW to charge your vehicle at a Tesla supercharger. These rates apply to Tesla vehicles bought after January 2017.
Also read: Is OpenSea Bad for The Environment?
Is it cheaper to charge Tesla at home or at a supercharger?
Some people argue that it is cheaper to charge a Tesla at home while others allege that charging at a supercharger is more economical. Whatever the case, comparing the affordability between charging a Tesla at home and at a supercharger can be overwhelming.
This is because the cost of electricity varies sharply depending on the location and the type of charger you intend to use. 
If you want to charge your Tesla at home, then you have to install a charging station. This can be an expensive investment if you consider the high installation costs.
However, home charging is far much cheaper in the long term considering that the cost of installation will pay itself over time.
Moreover, you can always charge your car overnight and enjoy off-peak rates.
How much does it cost to install a Tesla charging station at home?
The least amount of money you can pay to install a Tesla charging station at home is $500. This covers the cost of a Tesla Wall Connector. However, you may have to pay an electrician to upgrade your wall outlet from 120V to 240V since most wall connectors require a 240-V outlet.
If the installation process requires extensive electric work, then you may have to cough out between $1,500 and $5,000.
For instance, upgrading to a 240V outlet requires a lot of rewiring, which can sometimes become pricier.
Installing a Tesla charging station at home might be costly at first due to the high upfront fees you have to pay.
The good news is that the cost of installation usually pays itself over time. Having your own Tesla charging station at home can go a long way to cut down on unnecessary charging fees.
Is Tesla cheaper than gas?
No doubt, Tesla is far much cheaper than gas. According to the National Resources Defense Council, the amount of electricity required to operate a Tesla or any electric vehicle over 15 years is $14,480 cheaper than fueling a gas-powered vehicle over the same period. This clearly shows that Tesla vehicles are cheaper than traditional, gas-powered cars.
Besides, Tesla vehicles are cheaper to maintain since they do not have many moving parts. They do not use combustion to operate the engine and they do not require frequent servicing as is the case with gas-powered cars.
Most importantly, Tesla vehicles have the least carbon footprint, and this goes a long way to cut down on costs used to preserve the environment.
Final thoughts
Tesla cars are purely electric, meaning they don't run on gas. All you have to do is install a charging station at home to let your car charge overnight while you sleep.
About Post Author