Tesla has a presence on 3 continents and it is comprised of a 70,000-strong workforce. In the US alone, it has three Gigafactories located in Nevada, Texas, and New York, alongside the Fremont Factory in California, but this is not enough to supply the constantly growing demand for Electric Vehicles (EVs) requested daily by US citizens, looking to turn towards EVs as their primary mobility option.
As a result of the increasing demand for EVs from customers and a shortage of certain vital components to produce Tesla vehicles, the company has been delaying some (or most) of its deliveries.
In this article, we bring you an updated report up to June 2022, regarding the different order delays in Tesla vehicles, an update on the Cybertruck, and the reason for these delays. 
Why Are Tesla Orders Delayed?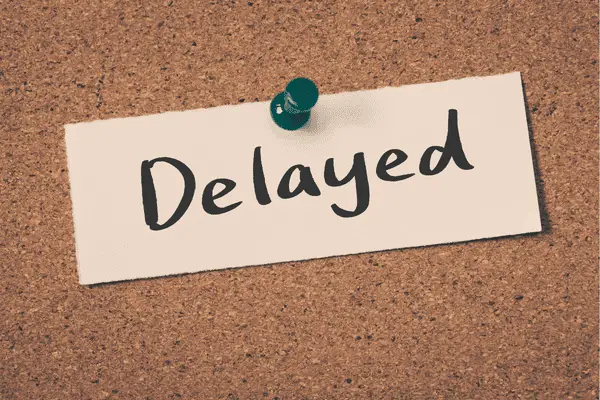 Delaying the manufacture of Tesla vehicles produces great losses for the company. According to Elon, the newest factories in the US are losing billions of dollars as vehicles get delayed due to a battery shortage. This is only one of the reasons causing a delay in the manufacture of Tesla EVs.
A shortage of Electronic Control Unit (ECU) is another major part of Tesla vehicles producing serious delays in the waiting list. This problem affected mainly Tesla Model 3 and Model Y, but it is slowing the production speed for Tesla vehicles in general.
Tesla is not the only company being affected by these problems. Other EV automakers are reducing production speeds and increasing delays as a result of a shortage of chips and ECUs. What is more, Tesla increased production speed significantly in these two last years compared to those companies. 
How Can I Check The Status Of The Tesla Orders?
The best way to check on the status of your Tesla order is by using your Tesla Account, this refers to the email and password that you set up when you ordered your Tesla vehicle.
It is recommendable to log into your Tesla Account periodically as you may get notifications from updates that need to be done in the account to help the request move forward. Details required may be quite simple such as contact details, delivery location, driver's license, registration documents and details on your payment method.
When your Tesla vehicle is close to getting manufactured, you will be assigned with a Vehicle Identification Number (VIN). After the whole production process is finished, you will get a notification with the delivery date which would be sent through email, SMS and will also be available in your Tesla account. Keep in mind that the waiting period after receiving VIN will still take several weeks, especially if it will be shipped from overseas.
How Delayed Are Tesla Model 3 Orders?
Tesla Model 3 is the most affordable EV manufactured by Tesla, featuring one of the shortest waiting lists. Tesla currently manufactures three variations of the Tesla Model 3: the Model 3 RWD, the Model 3 Long Range, and the Model 3 Performance.
After increasing the prices up to three times in 2022 for the different Model 3 variations, these vehicles can be found in a price range starting at $65,000 or going as high as a little over $90,000.
The Model 3 RWD and Long Range are the most popular options requested, which is why they feature a delay in their waiting list of 3 to 7 months. This means that you could get one of these vehicles from as soon as September 2022 to as long as February 2023.
Tesla Model 3 Performance is a more expensive option, and it is not as popular as the RWD and Long Range Model 3 variations. This lack in popularity reduces the waiting list by several months. Customers asking for this vehicle are on a 1 up to 2 months waiting list, receiving their recently requested vehicles as soon as June or August 2022. 
How Delayed Are Tesla Model X Orders?
Tesla Model X is one of the highest-performing premium EVs manufactured by Tesla. The EV has two variations, the standard Tesla Model X and the Tesla Model X Plaid, which is an option including several interesting performance modifications. The price for Tesla Model X variations oscillates from $120,000 up to a little under $140,000, and the waiting list varies depending on the particular model you are acquiring.
The waiting list for the Tesla Model X Plaid is very short, featuring short delays of 2 to 4 months, allowing future owners of this vehicle to expect their new EV by August or October 2022.
The Tesla Model X standard features a much longer delay in the waiting list. Customers have been reporting delays of 9 up to 16 months. This means that future owners of this vehicle can expect their Tesla EV to arrive as soon as March or as long as October 2023. 
How Delayed Are Tesla Model Y Orders?
The Tesla Model Y has two variations, the Tesla Model Y Long Range and the Model Y Performance. The cost for both models has a price range going from $65,000 up to $70,000, but the waiting list for both options is more contrasting than their prices.
The Tesla Model Y Performance has a delay of around 2 to 4 months, meaning that these vehicles are going to be delivered from August to October 2022 for new requests.
The Tesla Model Y Long Range has a much longer delay of 7 up to 14 months. This means that future owners of this vehicle can expect to receive their Model Y long Range starting in January 2023, but they could end up waiting up to July 2023. 
How Delayed Are Tesla Cybertruck Orders?
The Tesla Cybertruck is an interesting phenomenon regarding waiting lists and delays. This electric pickup was first unveiled in 2019, becoming the roaring sensation of the moment.
The Cybertruck features a highly futuristic design, great vehicle performance, and many high-quality components alongside a wide variety of features. Bad news for future Cybertruck fans is that this electric pickup is constantly suffering from manufacturing delays due to design revisions and other issues in development.
After a long wait of around three years, it looks like the design for the Tesla Cybertruck has been finally been locked down. Elon recently stated that production for this high-performance vehicle will start in the midst of 2023.
Since this is a newly launched Tesla vehicle that is constantly being requested, the current waiting list is as long as 3 years. This means that any person looking to acquire a new Cybertruck, will have to wait around four years, one year until Cybertruck production starts, and three years of the current waiting list. 
Verdict
Tesla requests are being heavily accumulated in the present. Some EVs might take only a few months to be delivered, but some others will take as long as a year and several months.
As chips ECU, and batteries remain in a shortage, the EV automotive industry will keep on having delay problems. Even after the problem has ceased, it will take some time for Tesla to step up production to reduce requests and stay up to date with new requests.
One important thing to take into account is that due to these delays you may be getting a more updated version of the model that you requested. Tesla does not release vehicles per year like other automakers, but designs a particular model per request. If there was an update in the design of the model, you are probably getting the most updated version of it.
Considering production delays, if you are considering requesting any particular Tesla Model, there is no time like the present. As the waiting lists get longer and longer, placing a request for a new Tesla should be done as soon as possible, reducing your spot on the waiting list. Depending on the model, you might get your new Tesla in a few months up to more than a year.
About Post Author