Tesla, Inc. is undeniably among the most desirable workplaces, especially for young and innovative job seekers. The auto manufacturer receives over 3.6 million job applications annually, asserting its appeal as the go-to option for potential employees.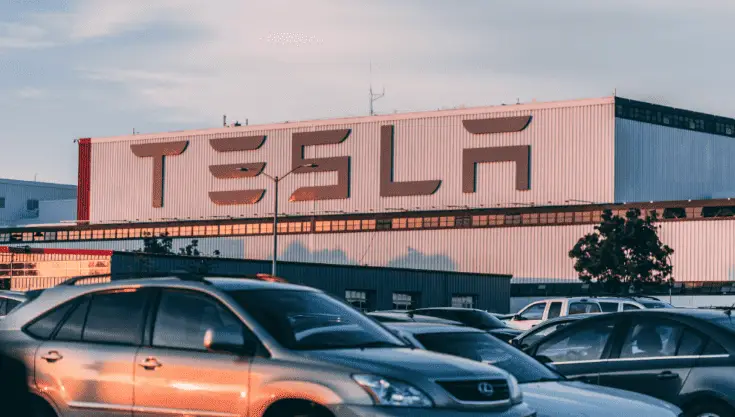 The company's focus on sustainable energy is another attraction for prospective employees. Some people find Elon Musk's obsession with inhabiting Mars remarkable in a funny way and wouldn't mind working with a CEO with a brilliant but "weird" personality.
Since releasing its first batch of electric vehicles in 2008, Tesla has grown in leaps and bounds to become one of the biggest names in automotive technology. The company credits its employees for their continuous support in helping achieve their mission. To show appreciation, all employees are eligible for exciting perks, benefits, and discounts.
This guide explains everything about the Tesla employee discount program. Find out what it's like working for Tesla and the employee benefits you are entitled to gain.
Do Automakers Give Their Employees Discounts?
Big-name auto manufacturers like Ford and General Motors usually offer discounts on cars to current employees and retirees. Some companies go further by extending these discounts to immediate family members.
These automakers have employee discount programs catering to their workforce's welfare. Aside from the usual employee benefits, the firms have extra perks, ranging from life insurance to extended vacation days.
The primary objective of employee perks is to motivate workers and get the best out of them. Auto firms want their staff to be as comfortable as possible and will go out of their way to retain their most productive and talented workers by offering comprehensive benefits. After all, conducting a hiring process can be expensive and time-consuming.
Does Tesla Give Their Employees Car Discounts?
While most automakers give their employees a special discount on car purchases, Tesla has a different approach. Instead of offering car discounts, the company provides comprehensive perks and benefits when they start working for Tesla. It doesn't matter whether you are the Tesla CEO or a delivery employee. The auto manufacturer treats everyone equally.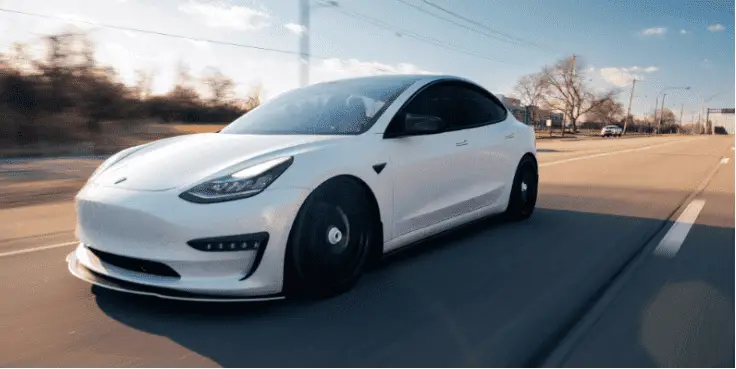 Many might frown at the prospects of working at an innovative company like Tesla without car discounts. However, working at the firm is far more beneficial in the long run, even without vehicle discounts. Employee reviews on sites like Business Insider suggest that working for Tesla has numerous benefits. Most claim Elon Musk makes his employees better by setting very high standards. This trait forces people to hone their skills to perfection.            
Tesla does not offer car discounts to employees because their innovation and operating costs are high while their profit margins are tight. Despite their record sales per unit, reports show that Tesla has been making losses per vehicle sold since 2015.
In fact, the company makes more money from solar panels and clean energy products than from their EVs. Only from 2020 onward did the company realize profits from car sales as more people began to embrace electric vehicles that run on clean energy.
Another contributing factor is Tesla's business model. The company does not deal with franchised dealerships. Its business model focuses on direct sales, meaning the retail price is already somewhat discounted. Purchasing a similar vehicle through a third-party auto dealer would cost more than Tesla's invoice price. For this reason, offering further car discounts to employees is not financially viable.
While Tesla employees are not eligible for car discounts, the company offers special discounts to employees on selected merchandise, accessories, and upgrades. Eligible employees are entitled to Enhanced Autopilot and autonomous driving technology packages at no cost. They also get discounted rates on company apparel, childcare, entertainment, travel, dining, fitness, and cellphone plans.
How to Qualify for the Tesla Employee Discount?
The Tesla Employee Discount program has no eligibility requirements. You only need to be an employee of the company to qualify for Tesla discounts. Since the company has over 127,000 employees in six auto plants globally, you may have to verify your employment status and provide the necessary documentation to access exclusive Telsa discounts and benefits. The process entails logging into the Tesla online portal and filling out your details.
What Other Perks and Benefits Does Tesla Offer Employees?
The list of perks and benefits offered to Tesla employees is almost endless, explaining why many full-time employees never want to leave the company. These excellent benefits are more than an incentive to stay. Besides, all Tesla employees are eligible regardless of their job title or gender identity.
The benefits include:
Comprehensive Medical, Dental, and Vision Coverage
Tesla offers comprehensive health insurance to all employees. This all-inclusive medical cover includes dental insurance for oral care services and vision insurance for treating eye problems. The company also has on-site clinics providing first-class healthcare services to employees at no cost to reduce lost work days. Tesla also pays hospital accommodation for in-patients.
Mental Wellness Programs
Working in a high-paced company like Tesla can take a toll on your mental health. Tesla is aware of this. That's why they offer all employees the chance to join the company's confidential mental wellness programs.
Maternity and Paternity Leave
Whether you are the primary caregiver or not, you are entitled to paternity leave benefits as a Tesla employee. The automaker offers new parents three months of maternity leave and seven weeks of paternity leave. This benefit covers any additions, including new births and adoptions.
Reproductive Health Benefits
Dealing with fertility and reproductive health issues can be stressful and financially draining. Outside your health insurance, Tesla offers financial support for infertility treatment.
401(k) Retirement Program
It's never too early or late to start saving for retirement. Tesla can help you plan your finances through the 401(k) savings program. By joining the program, employee contributions are pre-tax, resulting in lower taxable income.
Financial Assistance for Hardships
Salaried employees can apply for low-interest loans to help them through tough times. You can borrow up to 20% of your salary and repay with a 5% interest.
Stock Discounts
If you want to diversify your investment portfolios, consider Tesla stock options. The company has an Employee Stock Purchase Plan that offers equity grants and stock discounts of up to 15%.
Free EV Charging
As Tesla leads the drive into the future of sustainable energy, there's no better way to assert their resolve than to lead by example. All Tesla employees with electric vehicles receive free EV charging at the workplace.
Auto Financing Options for Tesla Employees
Aside from annual bonuses, the average salary of a Tesla employee ranges from $70,000 to $150,000 yearly. Since the cheapest Tesla costs over $40,000, the average employee cannot afford one without financial assistance. With no car discounts for employees, most opt for non-Tesla vehicles since they are cheaper.
Fortunately, you can apply for auto financing from Tesla or a third-party lender. Tesla has several financing options for vehicle buyers. It might be easier for employees to qualify since they are already part of the group.
Tesla employees can also seek auto loans from banks, credit unions, and other independent lenders. After all, the company does not prohibit workers from seeking financial assistance elsewhere.
FAQs
What is it like working for Tesla?
Working for Tesla can be a fulfilling career. The company has an open-door culture, allowing employees to discuss their wages and benefits freely. The automaker regards everyone as equal. They also offer a wide range of exciting perks, from basic healthcare to flexible scheduling to wellness programs to help employees and families lead comfortable lives.
How much does a typical Tesla employee discount cost?
It isn't easy to calculate the total Tesla employee discount cost. After all, the automaker offers discounted rates on Tesla merchandise and accessories but doesn't specify the cost. Besides, the prices change all the time based on various factors. Since Tesla is a global company with employees worldwide, discounts may vary by region.
Does Tesla provide its employees with company cars?
Tesla does not provide its employees with company cars. The only way to obtain a company vehicle is by leasing or buying. However, they, from time to time, encourage their workforce to purchase Telsas and enjoy free upgrades such as Enhanced Autopilot and Full Self-Driving packages. The company does this via its various test programs.
Conclusion
While Tesla employees are not eligible for vehicle discounts, they are entitled to comprehensive perks and benefits. The automaker provides medical coverage for the workforce and their families. Tesla employees also receive discounted rates on Tesla merchandise, solar products, cellphone subscriptions, insurance, and travel and dining plans. That's not all. Telsa Motors offers you the option to become a shareholder, allowing you to have a say in the company's operations and earn from dividend payments.
About Post Author