If you own a Tesla or any other electric vehicle, you know the importance of having a reliable and efficient charging cable.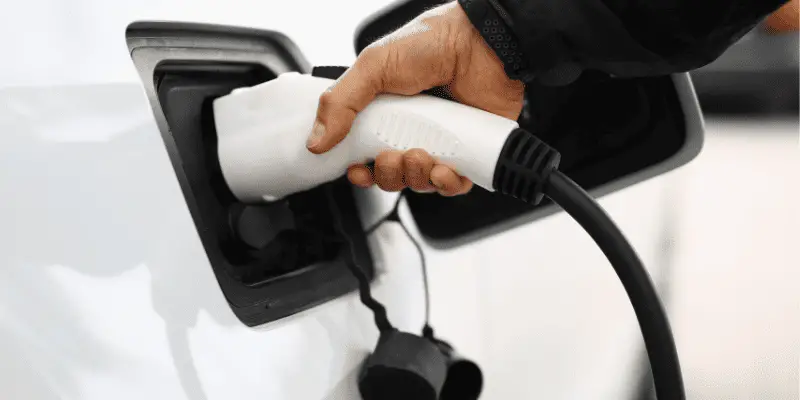 The Tesla charging cables are quite popular in the market, primarily due to their powerful charging capabilities, and great design. However, since there are several options in the market, it can be difficult to pick the right cable that works best with your EV, especially if you are a first-time car owner.
The good news is that we are here to help. Read on to discover the different types of Tesla charging cables available in the market today. You will also learn more about the best adapters and extensions for electric vehicle chargers.
Types of Tesla Charging Cables
Tesla offers two types of charging cables which are designed to meet different charging needs. These are:
Mobile Connector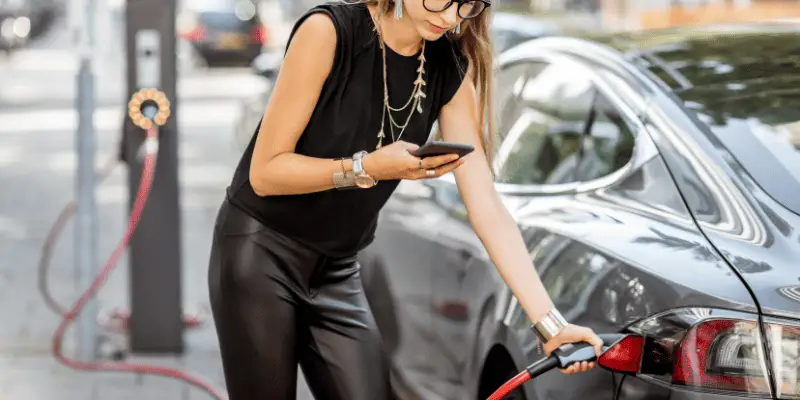 The Tesla mobile connector is a portable Tesla cable that you can use to charge your vehicle from any electrical outlet. They come with several adapter options, including the NEMA 14-50 adapter, NEMA 5-15 adapter, and the NEMA TT-30P adapter. This allows for greater flexibility when charging.
The best part is that the mobile connector has a 20-foot cable, allowing you to charge your electric vehicle at a comfortable distance. It is also compatible with non-Tesla EVs and non-Tesla charging stations, making it a versatile charging solution.
Tesla Wall Connector
The Tesla wall connector is essentially a home charging station that provides a much more powerful charging solution than the mobile connector. As the name suggests, you can permanently install it on a wall and can charge different models, including the Tesla Model S, Model X, Model Y, and the Tesla Model 3.
It is compatible with NEMA 14-50 outlets and provides up to 44 miles of range per hour of charging. You can also use it with a NEMA 6-50 outlet, which provides up to 34 miles of range per hour of charging.
What Types of Extension Cords Are There?
Charger cable extension cords are an after-market buy and are useful when you need to charge your Tesla vehicle at a distance that exceeds the length of your charging cable.
Nonetheless, it's important to note that not all extension cables are suitable for EV charging, and certainly, most extensions are not safe for Teslas. Below are some of the few extensions worth checking out.
NEMA 14-50 Extension Cable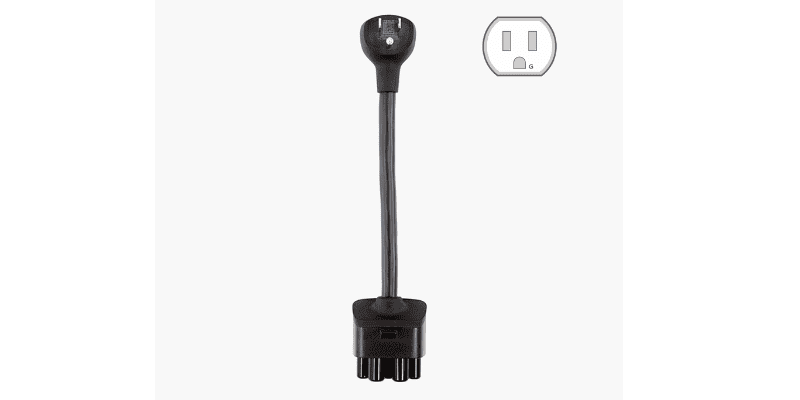 The NEMA 14-50 extension cable is the most commonly used extension cord for Tesla charging. This extension cable can provide up to 50 amps of power and is capable of charging your Tesla for up to 30 miles per hour.
NEMA 5-15 Extension Cable
The NEMA 5-15 extension cable is another option for charging your Tesla vehicle. It is much cheaper than the NEMA 14-50 and can only add around 3 miles of range per hour.
NEMA TT-30P Extension Cable
The NEMA TT-30P extension cable is primarily suitable for charging your Tesla vehicle if you're using the mobile connector. This extension cable can provide up to 30 amps of power and can charge your car at a rate of up to 18 miles per hour.
Adapters for Tesla Charging Cables
In some cases, you may need an adapter to connect your Tesla charging cable to a specific type of electrical outlet. This is especially so when you're traveling and don't want the extra hassle of looking for a Tesla Supercharger or Destination charger every time you need to add range. Below are some of the different adapters available for Tesla charging:
NEMA 14-50 Adapter
The NEMA 14-50 adapter is hugely popular among both Tesla and non-Tesla owners. For one, it is compatible with regular 240-volt outlets, which means you can use it in your home, at your workplace charger, and at any Level 2 EV charger. Secondly, it is rated 50 A, and can give you up to 30 miles per hour.
NEMA 5-15 Adapter
This adapter allows you to plug your Tesla mobile connector into a standard 120-volt household electrical outlet. Although it is fairly cheap and convenient, it is relatively slow, providing about 3-5 miles of range per hour.
NEMA 14-50 Adapter
This adapter is compatible with 240-volt outlets and has a power rating of 50 Amps. It can provide up to 30 miles of range per hour and is faster than a standard wall outlet.
NEMA TT-30 Adapter
You can use this 240-volt, 30-Amp adapter on any 240-volt outlet and both the Mobile Connector and Wall Connector. Due to its low power rating, it can only add up to 22 miles of range per hour.
J1772 NEMA Adapter
Also known as the "J Plug", this adapter effectively allows your Tesla to charge at any public Level 2 charging station that uses the J1772 connector standard. Most EV charging stations in North America use this standard, so the J1772 adapter will give you plenty of charging options. The adapter can work with both 120-volt and 240-volt outlets, and is compatible with every Tesla model. It can provide up to 60 miles of range per hour
CHAdeMO Adapter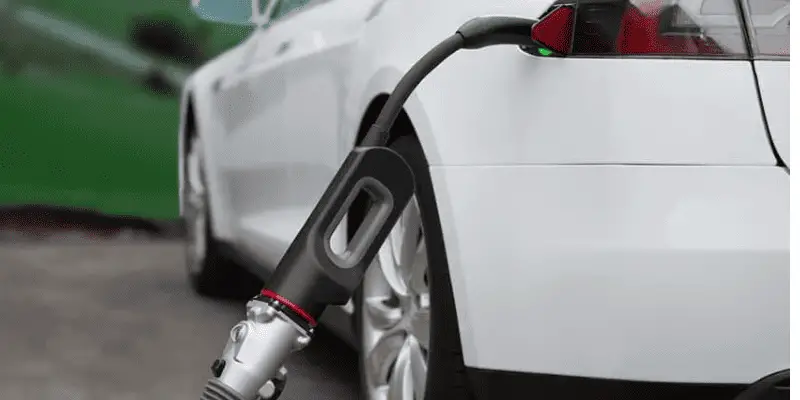 This adapter allows your to charge at any public DC fast charging station that uses the CHAdeMO standard. These charging stations are less common in the United States than Level 2 charging stations but can provide up to 170 miles of range in just 30 minutes.
CCS Combo 1 Adapter
The Combine Charging System Type 1 adapter gives you the option to charge your Tesla at any public DC fast charging station that uses the CCS Combo 1 standard. The standard is overwhelmingly used in North America and Asia, so having it may be of great help. Using the fast-charging adapter can give you up to 130 miles of range in just half an hour, which is incredible.
There's also a CCS Type 2 charging cable and adapter in the market, which is an enhanced version of the CCS1. However, it is mostly used in the European market and rarely within the US.
FAQs
Do You Need an Adapter for Your EV Charging Extension Cord?
It depends. If you're using a Wall Connector or Mobile Connector with a NEMA 14-50 outlet, the proprietary Tesla charger will work just fine. However, if you're using a non-Tesla charging station or a charging station with a different plug type, you will definitely need an adapter.
Is It Okay To Charge Your Tesla With An Extension Cord?
The simple answer is yes. It is mostly safe to use an extension cord to charge your adapter. However, this depends on the type of extension you have and the type of charger you plan to use.
That said, Tesla discourages the use of extensions with their corded mobile connector, as it can lead to voltage drops and increase the time it takes to charge your car. There's also the risk of a fire outbreak if the cable overly heats up.
Take Away
If you are planning to buy a charging cable, it is important to first consult a credible technician. The technician will be able to guide you on what to use for a smooth charging session and the proper cable management practices to follow. You may also need to purchase additional hardware e.g. a cable organizer to ensure your charge cable, including the charger extension cable is not damaged while in storage.
About Post Author