Tesla electric vehicles are renowned for their innovative features and high-performance specifications. The company has invested heavily in research to ensure their EVs meet the highest safety standards and offer a smooth and seamless driving experience.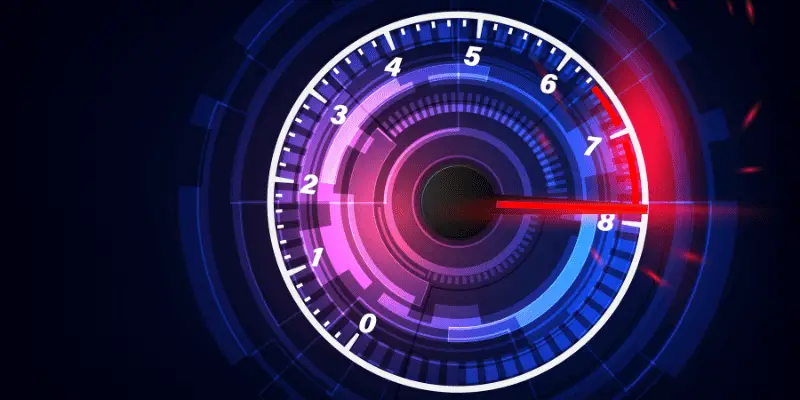 Tesla acceleration boost is just but one of the latest performance upgrades on Tesla electric cars. It improves acceleration times by over half a second, making Tesla one of the fastest EVs. In fact, the Tesla Sedan and Crossover models are quicker than their internal combustion engine counterparts.
If you are a driver who loves speed and cruising on open roads, this post is for you. We will explore what this acceleration boost upgrade is all about and how you can get it in your electric vehicle.
Tesla Acceleration Boost Explained
Tesla Acceleration Boost is a software upgrade on specific long-range Tesla models. It lowers 0-60 mph time by increasing the vehicle's acceleration, turning the slowest vehicle into a speed demon.
Notably, the Tesla Acceleration Boost OTA update is not initially available on your Tesla EV. Besides, it is only compatible with slower, long-range models, including Tesla Model Y and Model 3, for extra power and faster acceleration. You can check for this acceleration upgrade via the Tesla mobile app or your vehicle's touchscreen.
Tesla Model S and Model X are high-performance mid-size electric SUVs with built-in features and modes that boost acceleration when needed. They are incompatible with the Tesla Acceleration Boost since they are already fast enough to compete with the fastest electric motors.
The Tesla Model Y has a 0-60 time of approximately 4.8 seconds. With the Tesla Acceleration mode turned on, it drops to a 4.32-second 0-60 MPH acceleration rate. Conversely, the Model 3 Dual Motor Long Range EV has 0-60 and quarter-mile acceleration time of 4.2 seconds. Installing the Acceleration Boost software update reduces that time to 3.7 seconds. The air update was previously available for the Model Y standard version but Tesla has since removed it.
Although the Tesla Acceleration Boost lowers 0-60 times by half a second and improves performance, it does not turn the vehicle into a performance model. The Model 3 and Model Y performance models have better acceleration times than their long-range counterparts. The Model 3 performance model gets 3.1 seconds while the Model Y has mph times of 3.5 seconds.
How Much Does It Cost to Get Acceleration Boost?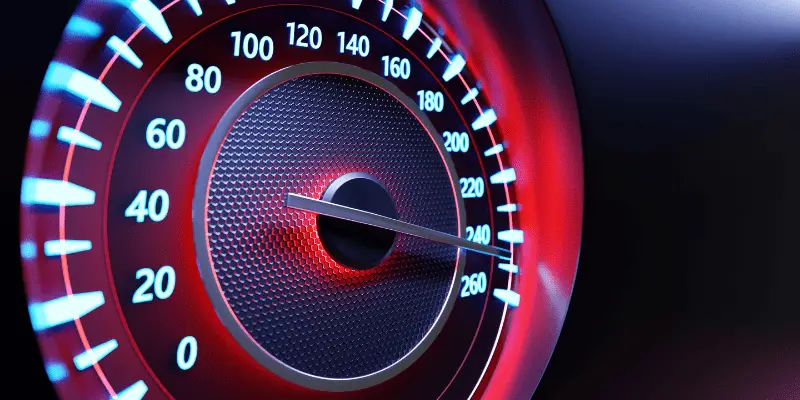 You can now improve the mph acceleration time of your Tesla long-range model. With Acceleration Boost turned on, your Model Y or Model 3 can outperform a Mustang Mach E on the race track. However, this advanced software technology comes at a cost. Acceleration Boost is a pricey upgrade costing about $2,000, depending on your region.
While the $2,000 over-the-air software upgrade might seem expensive, it improves your car's overall speed, not just the 0-60 mph time. You'll notice your EV moving faster on open roads and highways only comparable to performance models for a thrilling driving experience.
How to Check If Your Vehicle Has Acceleration Boost?
The Tesla Acceleration Boost is a software update, meaning you can check if your EV is eligible via the Tesla mobile app. The app will list the most up-to-date upgrades that you can download and install on your car. You can purchase the OTA update via your credit card or any other accepted payment method.
Note: For safety reasons, you cannot drive your car during the installation phase.
Once installed, you can check if your EV has Acceleration Boost via the vehicle's touchscreen. Go to your car's controls and tap the Software tab. You'll see the Acceleration Boost update listed as one of the latest upgrades.
Alternatively, go to the Pedals & Steering section. Under acceleration choices, you should see Chill and Sport instead of Chill and Standard to mean your vehicle now has Acceleration Boost.
Is Acceleration Boost Available With All Tesla Models?
Acceleration Boost is only compatible with slower, long-range models, including Tesla Model Y and Tesla Model 3. Tesla made this upgrade available to the earlier version models before removing it. Owners of the Tesla Model Y with 4680 cells could download the software update but this acceleration option is no longer available to this model.
The Tesla Model S and Model X do not require Acceleration Boost because they already have other modes and features to improve acceleration whenever needed. The Model S and Model X have Launch Mode for optimum acceleration. Other accelerations options on the Model S and Model X include Insane and Ludicrous modes.
How to Accelerate Faster Without Buying the Acceleration Boost
The quickest way to accelerate faster without buying the Acceleration Boost is to install performance tires. These tires provide adequate traction, ensuring optimum acceleration.
You can also modify the drag coefficient to boost your mph times. A slip differential will deliver extra power to both wheels, improving your EV's acceleration.
Another way to accelerate faster without the Acceleration Boost is to upgrade your vehicle's suspension. The suspension ensures your car takes off aggressively and accurately by providing more traction, improving its 0-60 mph time. Distribute the weight to the front tires to help push the tires onto the ground.
Is Acceleration Boost Worth It?
Whether or not Acceleration Boost is worth it depends on your preferences and driving style.
If you love the thrill of speed, Acceleration Boost might just be what you need for your electric vehicle. This OTA upgrade impacts all acceleration aspects, for a smooth and enjoyable driving experience.
Moreover, since long-range models are usually cheaper than performance models, the Acceleration Boost can help enhance the vehicle's value in case you plan to sell your EV later on. You may also recoup part of the upgrade costs.
That said, while Acceleration Boost improves your vehicle's acceleration capability, it is quite costly. You must pay about $2,000 to get this software update. Moreover, all purchases are final and you can't get a refund if you no longer want the upgrade.
Another thing. Improved acceleration means quicker tire wear. You'll have to replace your tires frequently, leading to higher maintenance costs.
FAQs
Can you return Tesla's Acceleration Boost?
No. You cannot return Tesla's Acceleration Boost. All upgrade purchases are final and not returnable.
Does Tesla Acceleration Boost Increase Top Speed?
No. Acceleration Boost does not increase top speed but lowers the time required to reach top speed.
Does Acceleration Boost Affect Range?
Acceleration Boost does not affect range. However, how you drive your car impacts its overall range. Stepping on the accelerator consume more power, decreasing the range.
Does Acceleration Boost Add Track Mode?
Acceleration Boost does not add Track Mode. This mode is exclusive to performance models and not long-range models.
Take Away:
Tesla Acceleration Boost is a good deal if you want to improve your vehicle's 0-60 mph time. The upgrade also helps enhance your car's value if you want to resell it later. The only issue is that your tires will wear out quickly and you may have to contend with higher maintenance costs.
About Post Author