By: Eva Plag Fontes
We all started 2020 full of hopes and dreams and watched it all slowly go down the drain with the pandemic. Although I had to give up on most of my new year plans, there is one thing I am not giving up on, the fight for a more sustainable world.
In order to make my routine a bit more simple, and much more environmentally-friendly, I invested in some products. These are my 10 favourites of Environmentally friendly products of 2020 so far.
As an Amazon Associate, I may earn from qualifying purchases.
10 Environmentally Friendly Products
1.   Solid Shampoo
[amazon box="B07571LXYD"]
I started experimenting with some solid shampoo bars in 2019, and after hopping back and forth between that and bottled ones, I officially made the switch in 2020.
I used to think solid shampoo was the same thing as soap bars (therefore not fully trusting it), but it totally is not! Just like the bottled shampoo, solid bars offer a wide range of options for all kinds of hair – even dyed ones!
A big plus is that most of the time, solid shampoo bars are made with more natural products than bottled ones: both healthier and more eco-friendly!
2.   Eco-Friendly Laundry Detergent
[amazon box="B072C4HYB7″]
Washing clothes is, inherently, not a very eco-friendly activity. Many fabrics release microplastics into the water when washed, and the most famous laundry detergent brands use water-polluting chemicals. Although I haven't yet invested in a washing machine microplastic filter [link the words to that kind of product], I started buying an eco-friendly detergent, free of harmful chemicals. My clothes smell better than ever, and I know the planet is thankful.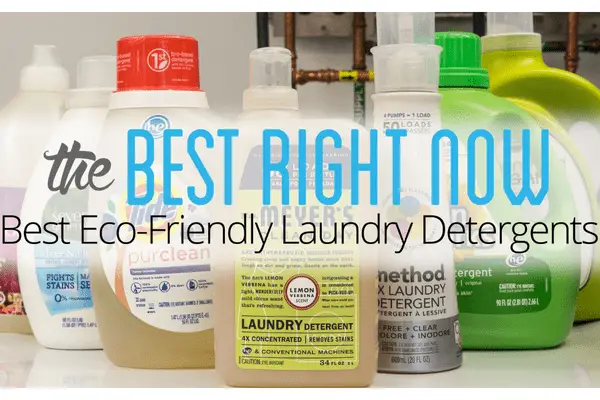 I buy my laundry detergent in a local bulk store (avoiding packaging as well!), but in case you don't have that option in your area, you can always buy it online.
3.   Solid-Body Butter
[amazon box="B01MSAR0VR"]
I have very dry skin, so using a moisturizer is not even optional for me. I simply need to. But, especially after committing to a greener lifestyle, I started feeling guilty about all the moisturizer bottles or jars I was throwing away every few months.
So, I recently purchased a solid body butter bar. It looks like soap, but is oil-based and melts when it touches the skin. The smell is heavenly, and not a single bottle was needed! The only less positive point is that, if you live in a hot climate, it is likely to melt.
Just pop it in the fridge and it's good to go!
4.   E-Reader
[amazon box="B07HL49FCK"]
Buying electronics is always a tough experience for any environmentalist. A lot of pros and cons have to be taken into consideration beforehand.
I had been thinking about buying an e-reader for a while, and finally did it at the end of 2019. I bought my Kindle [insert link] and couldn't be happier with my purchase. Especially after the lockdown started, not having to go to stores to buy books or wait long for them to arrive was a huge relief. Art truly saved us, and reading was one of my escapes.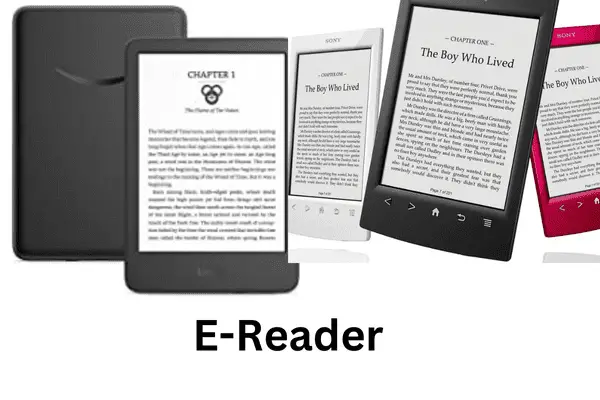 In case you don't know whether buying a Kindle is a sustainable option for you, you can read this article I wrote about paper books vs. e-readers.
5.   Bamboo Toothbrush
[amazon box="B083TZR58L"]
This is probably the most typical eco-friendly swap. I love my bamboo toothbrush and honestly don't feel any difference from traditional plastic ones.
Just make sure you buy from a company that uses certified bamboo, so your purchase is not contributing to deforestation.
If your apartment is humid and bamboo toothbrushes don't adapt well, don't give up yet! You can try sustainable alternatives made out of other materials, like plant-based plastic.
The problem with deodorant is not only the packaging (often very complicated and not recyclable) but also the ingredients, which can be harmful to the skin or immune system.
I feel much better using natural deodorant: I know I am not harming the environment, and it smells amazing too!
7.   Reusable Lids
[amazon box="B07VQWHN4Y"]
Reusable lids totally saved me during the pandemic! Staying at home all the time meant a lot of leftovers being put in the fridge, and not having to waste any cling film to put them away was amazing. Plus, I never had to go to the grocery store because of this.
Reusable lids come in a huge variety of sizes and most of them can be put in the dishwasher for extra convenience.
8.   Silicone Baking Mat
[amazon box="B00008T960″]
I absolutely love baking, and I have to admit this habit intensified during the 2020 lockdown. Having to use baking paper all the time was definitely not sustainable (both for the environment and my wallet), so I got a silicone baking mat. Super easy to use and clean, and my cookies and veggies don't stick on it!
9. Beeswax Food Wraps
[amazon box="B07BK8ZJ31″]
I know a lot of my tips are food related, but what can I do? It's just such a big part of my life!
As I mentioned before, lockdown meant having quite some leftovers (which we obviously don't throw away!!!!), and a frequent challenge of how to put them all away.
I found beeswax wraps and love them! They are especially good for storing avocado halves, which don't go brown at all when wrapped in there.
10. Menstrual Cup And Sterilizer
This tip is for the ladies – sorry boys. Menstrual cups are getting more and more recognition for their benefits, and I have to admit they completely won me over. Not having to worry about changing tampons for a whole day is a blessing.
There are a bunch of brands you can try out. I totally recommend getting a sterilizer as well. You can put it in the microwave and it's super convenient for traveling.
Final thought
Although going on an online shopping spree is also not eco-friendly, some products are worth buying. Remember to make conscious purchases for a better world.
Have a look at Harmful Products NOT to buy.
About Post Author